Blog
Blog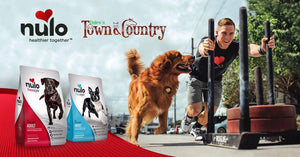 Nulo Pet Food Sale $5 off till July 4, 2017 In-store 0
Fuel your pets inner athlete with 5-star rated Nulo Pet Food!*Grain-Free*High Animal-Based Protein*Low Carbohydrate and Low Glycemic*Patented BC30 ...
Freeze-dried Raw and Dehydrated Dog Food 0
Basically, freeze dried foods have nutritional superiority of a raw diet in a convenient form. It doesn't need to be frozen or defrosted. Feeding r...
Welcome to our new website! 0
Thank you for visiting our new website. Dale's Town & Country has been serving the farming, ranch, & pet community for over 35 years! We're...