Dales Town & Country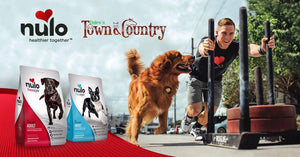 Nulo Pet Food Sale $5 off till July 4, 2017 In-store 0
Fuel your pets inner athlete with 5-star rated Nulo Pet Food!*Grain-Free*High Animal-Based Protein*Low Carbohydrate and Low Glycemic*Patented BC30 ...
Welcome to our new website! 0
Thank you for visiting our new website. Dale's Town & Country has been serving the farming, ranch, & pet community for over 35 years! We're...